ANNOUNCEMENT: Due to COVID-19, we will be postponing the movie at Oak Park Theater that was scheduled for December 8. Please watch for the Spring 2021 newsletter for upcoming events and updates. Thanksgiving puzzles will be drawn the week of 11/23 and the 10 winners will be mailed their prize.
Stephanie Hoffart
Assistant Corporate Secretary & Special Projects Manager
701-857-7172
---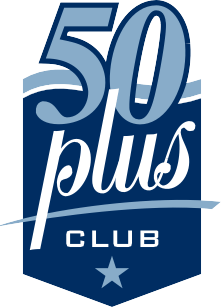 Turning 50 has its benefits. Take advantage of this golden opportunity.
Created with you in mind, our 50 PLUS CLUB offers exciting activities for all members, including money saving services and social events.
To become a member of our 50 PLUS CLUB you must be at least 50 years old and maintain $5,000 in total deposits at First Western Bank and Trust.
Learn more about what our 50 PLUS CLUB has to offer and sign up today.